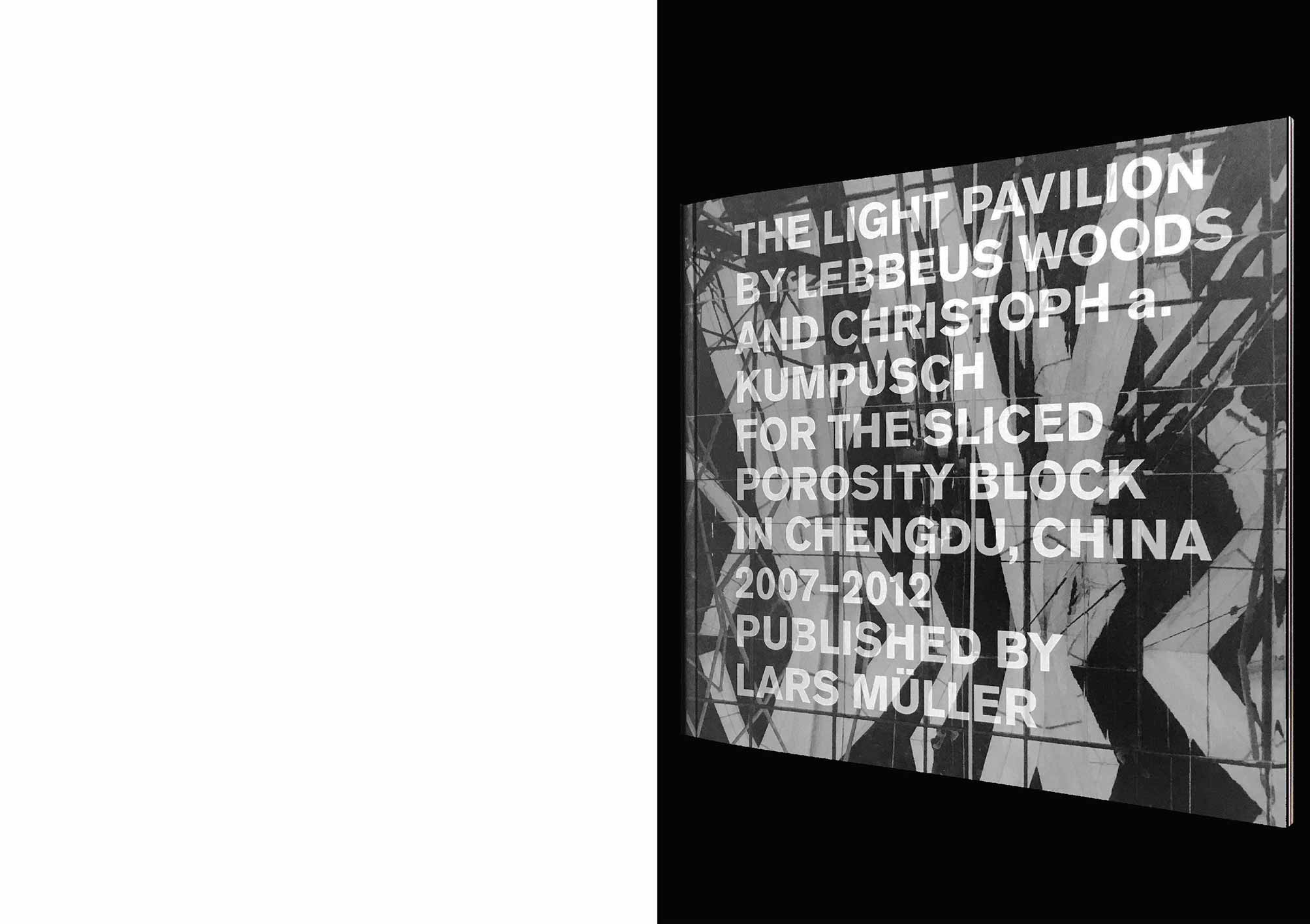 03_Light Pavilion Publication
For the Sliced Porosity Block in Chengdu, China 2007–2012 published by Lars Müller
Nestled within a mixed-use complex in Chengdu, China, this daring construction is an emancipated drawing, a light and shadow machine, a chromatic calendar, a fugue of steel, a dance of space and form. The pavilion's dynamic geometry, perspective and sequence of spaces reframe perceptions of architecture and urbanism. In collaboration with artist and architect Lebbeus Woods (1940–2012) this book is filled with drawings, detail specifications, and construction documentation, it features breathtaking photography by Iwan Baan.